Current Tournament Ends in:
NEXT TOURNAMENT STARTS IN:
PGLS TOURNAMENT LEADER BOARD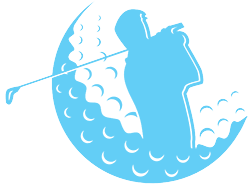 IP ADDRESS
IP: 178.238.231.226
Hello all members,
I regret to advice that our Mumble server will close from January 23, 2019 due to Multiplay (from whom our server is rented) are closing down all their services and their company as well as all current rental agreements.
However, we still have our Teamspeak server so the voice chat can continue in this forum and outside.
For those of you that have Teamspeak already, take the following steps.
1 Open Teamspeak
2 Click on Bookmarks
3 Click on "manage bookmarks"
4 Click on "add bookmark"
5 Fill in as follows: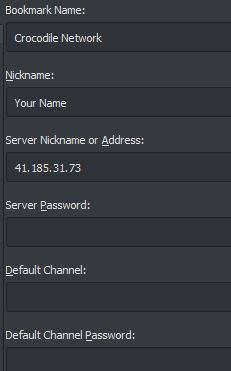 6 Click Apply then OK
7 To connect, click on bookmarks and then on Crocodile Network.
8 Move to appropriate room.
For those who do not have Teamspeak, download from this link and install, then follow same steps as above.
https://www.teamspeak.com/en/downloads/
Please pm or contact me if you have any problems.
Cheers.
Last edited by Christie on Wed 6 Feb 2019 - 8:48; edited 1 time in total
_________________
Christie Geldenhuys aka OldCroc

why is nobody using teamspeak? i removed mumble thinking most guys would move over but they still use mumble, oh well eventually i guess

LES1959




Posts

: 2


Join date

: 2018-08-25


Age

: 60


Location

: Yorkshire - England



As I said in the above post Les, we are moving to Teamspeak as from January 23, 2019.
_________________
Christie Geldenhuys aka OldCroc

its a good move,teamspeak is alot more clearer than mumble
The above instructions to setting up the channel for team speak were very helpful, is it possible that someone can give similar instructions on how to set the push to talk option? Thanks very much in advance.

sirkirb




Posts

: 1


Join date

: 2019-01-24



Hi sirkirb. Thanks for joining Teamspeak. To set push to talk. Goto Tools, options then click on capture. To your right is a block showing Push to talk. Just tick it. On the right is the default setting. Click there once then press the button that you want to assign. Normally cntrl. Then click apply and ok at the bottom and you're done.
Hope that works for you,
Christie aka OldCroc
_________________
Christie Geldenhuys aka OldCroc

Hi guys, now that we have moved over to Teamspeak. i have a small file that will help recognize members when they join, IE when they join it will state their name instead of just saying "user joined". Here is the link to the file.
https://mega.nz/#!WaoRRKpS!qh4OYKyKxTt37dx-8lU1k6py840zhUNZRhLHW0J6cc0
Here's install instructions:
Go C:/ your name/ App Data/ Roaming/ TS3Client/ sound.
The file is zipped so unzip into the sounds folder.
Next open Teamspeak and go to Tools Tab then Options then Notifications.
You will see a drop down box under Sound Pack: open that and select
Minimalist Text to Speech, hit apply and then ok.
Next go to Self Tab and select Sound Pack and click on Minimalist Text to Speech, it will then have a tick next to the Sound Pack, You're good to go!
Any problems you have with the link or install please let me know.
Bluesman ( David )

Bluesman




Posts

: 1


Join date

: 2018-04-30



Hi David,
Thank you very much for this advice. It works very well,
I found that the sounds folder on windows 10 are found at C:\Program Files\TeamSpeak 3 Client\Sounds. Just drop the Minimalist_tt folder in Sounds.
_________________
Christie Geldenhuys aka OldCroc

---
Permissions in this forum:
You
cannot
reply to topics in this forum