Current Tournament Ends in:
NEXT TOURNAMENT STARTS IN:
PGLS TOURNAMENT LEADER BOARD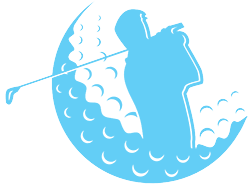 IP ADDRESS
IP: 178.238.231.226
After having played the first round in this week's caddyshack tournament and scoring a 37, (not bad for me personally) I went into the 2nd round at Cape Kidnappers full of hope to score at least the same (or less).
Unfortunately this turned out to be the worst i have ever played taking 18 shots on the par 4, 14th hole finishing on a 54.(+18). Was an absolute nightmare and would be interested to see how you guys are doing.
I CAN'T BE SO BAD ( OR CAN I)


_________________
Christie Geldenhuys aka OldCroc

you dont really want to know my thoughts on this set. but i will
say this much, much of the fun was taken away from it. what i took from that set is it was put up to create defeat, rounds like that belong in the tough settings tourneys just add wind.
_________________
 MSI TRIDENT 3VR7-025. 16gb MEMORY.
GTX 1060 6gb. MSI OPTIX AG32C CURVED MONITOR 144HZ. 240gb SSD. 1TB HARDDISK
RED DRAGON M908 GAMING MOUSE.
RED DRAGON K-580 PRO GAMING KEYBOARD.
GLOBAL MODERATOR PGLS.
https://www.twitch.tv/davefv92c102
https://mixer.com/davefv92c
https://www.youtube.com/channel/UC5CSEwkASRYsTW2ynHXuAow


davefv92c




Posts

: 83


Join date

: 2018-10-03



---
Permissions in this forum:
You
cannot
reply to topics in this forum