Current Tournament Ends in:
NEXT TOURNAMENT STARTS IN:
PGLS TOURNAMENT LEADER BOARD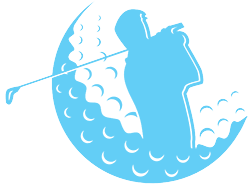 IP ADDRESS
IP: 178.238.231.226
I was going to start playing on the tour again but this guy is foul mouthing in the lobby accusing me of being a cheat and using exploits within the game. I do not cheat i do not use ANY exploits .

maxie




Posts

: 7


Join date

: 2018-05-08



yea it is really sad the guys that cant seem to get any good at playing this game mostly all take the same stance, and call the better players cheaters.
also man nobody takes this guy seriously so just let it roll on off your back.
think his gears may be slipping a little.lol

davefv92c




Posts

: 83


Join date

: 2018-10-03



Wow  what a bunch of crap this is   people butting in and and it was just a joke lol  trolls well fall for anything -----as you can see dew called him a cheat  not me. gees its just a game  play it any way you want i do because i paid for it and is its in the game i'll use it . so you dont play me ant how so go away and leave me alone. Better yet forget me because im  dont exsist  in this ses pool of grown men trying to be something that they well never be--  why do you all want to be on top theres nothing up there to get in  the place place. take me off of this CCC its just for wanna bes,

_________________
Before you accuse me take a look at yourself

Rascal




Posts

: 82


Join date

: 2018-06-18


Age

: 76


Location

: Norfolk Nebraska



rascal you admittted to using exploits within the game i dont use any exploits or cheats so who is the exploit cheater perfect golf game player?

maxie




Posts

: 7


Join date

: 2018-05-08



But it is alright the guy you were arguing with doc helm was threw out of a golf society on the golf club 2 for constant straight shooting guess the next time time i see two exploit users best ignore

maxie




Posts

: 7


Join date

: 2018-05-08



rascal743 wrote: take me off of this CCC its just for wanna bes,
so typical and predictable. something does not go a few of your ways here it is always i will quit.
as for the cheating talk here it is again, something that should not really be talked about on a friendly
game forum.
remember way back in voice chat with you and a few others, you proclaimed i use a controller and cheats and don't give a f*** who knows it, you mic and keyboard comando's ought to remember this stuff can come back at ya.
not to mention the word respect, after that you demanded my respect, but hell i find it hard to show someone respect who does not respect themselves.
nuff said.

davefv92c




Posts

: 83


Join date

: 2018-10-03



this cheating chat needs to stop, at one time we had it squashed but here again
it rears it's ugly head. always the same folks. to be honest it should not be happening, members calling each other cheats just don't float the boat, turns more off and not wanting to join. croc works his butt off to keep this place up to attract new membership. we where chatting a while back about how many people where using the mumble, wondering why more dont come and spend time in the forums stuff like this is what keeps people away. i tried to get social back on the mumble and before we could even get a game off, one of the better players jumped in and the first thing i herd out of 2 of the people on mumble was that guy cheats throw him out, the only reason he was accused of being a cheat is he has a lot of time in and plays well, needless to say i did not even make a couple of holes in that round to much horse play and not enough game play.

Croc im not going to remove this post i will leave it up till you have had time to read it, and do what you like. i would also say maybe you ought to think out a rule of some sorts to keep the cheating talk out of here, it is just not the place.

topic now locked

davefv92c




Posts

: 83


Join date

: 2018-10-03



I really think that it is unfortunate that this forum gets used as a complaint window for what gets said in the perfect golf chat lobby. Time for you guys to grow up and get over it. We never had problems with abusive cheat messages in the forum because I will deal with it if the matter arises.
Caddyshack cannot control what guys/members say in the lobby chatbox nor wish to get involved there.
I have removed 2 persons from the Caddyshack tournament list and hope that this matter will now come to rest.
Please pm me or Steve if you have any problem with members inside this forum.
_________________
Christie Geldenhuys aka OldCroc

---
Permissions in this forum:
You
cannot
reply to topics in this forum